We are pleased to announce the release of
ACC Commute App
Step 1
Go to Apple App Store or Google Play and search "Saucon Technologies" and scroll down to ACC Commute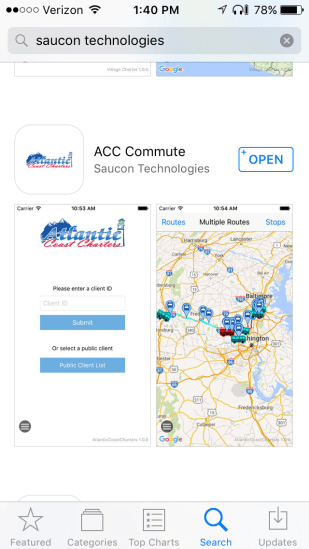 Step 2
Select "Public Clients"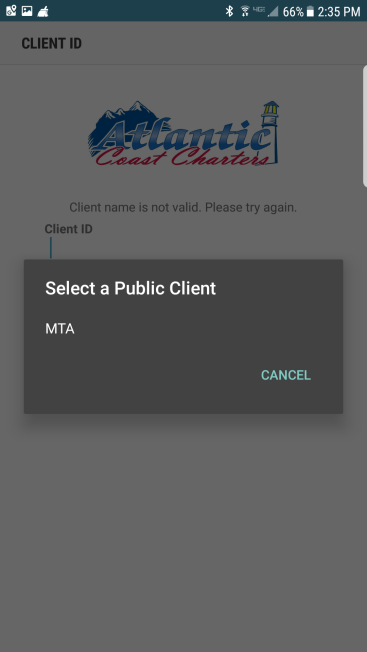 Step 4
You can view information by specific routes or specific stops by choosing the appropriate button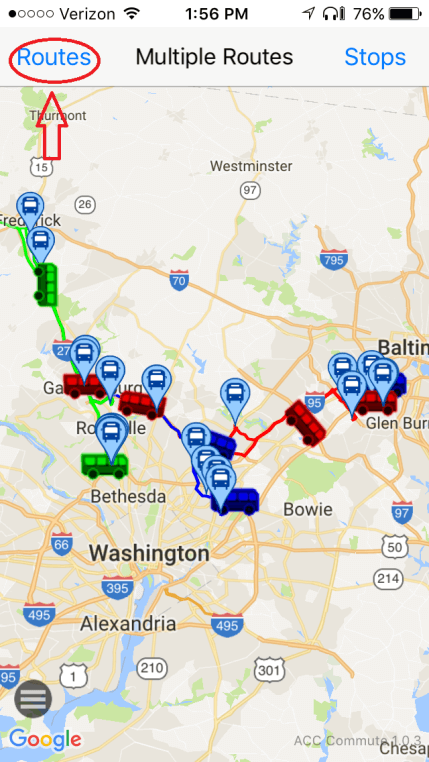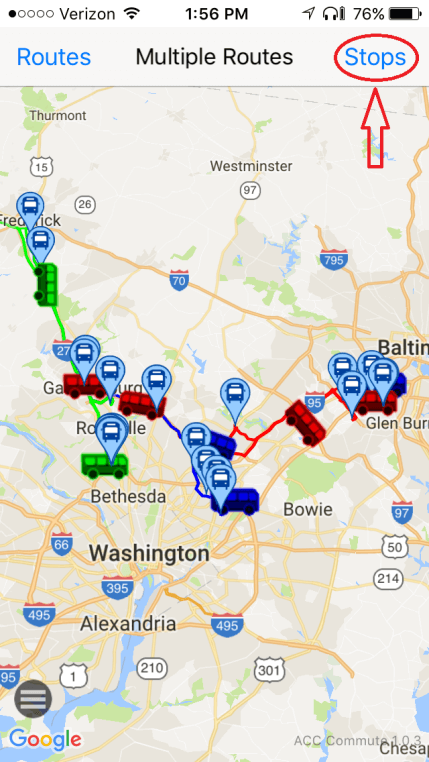 Red buses and routes are MTA 201 Gaithersburg to BWI
Blue buses and routes are MTA 204 Frederick to College Park
Green buses and routes are MTA 505 Hagerstown to Shady Grove/Rockledge
Step 5
Notice there is a menu button on the bottom left of the app. This is where you can view SERVICE ANNOUNCEMENTS for the route you're interested in. Going forward we will post service delays or updates as quickly as possible to keep customers informed.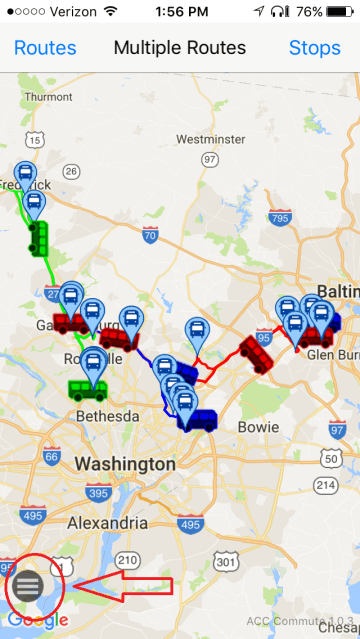 Checking specific stops – you can zoom in on a specific stop. Once you see the stop your interested in, you can click the BLUE BUBBLE and get details showing how long till the next bus arrives and other times the bus will report to the stop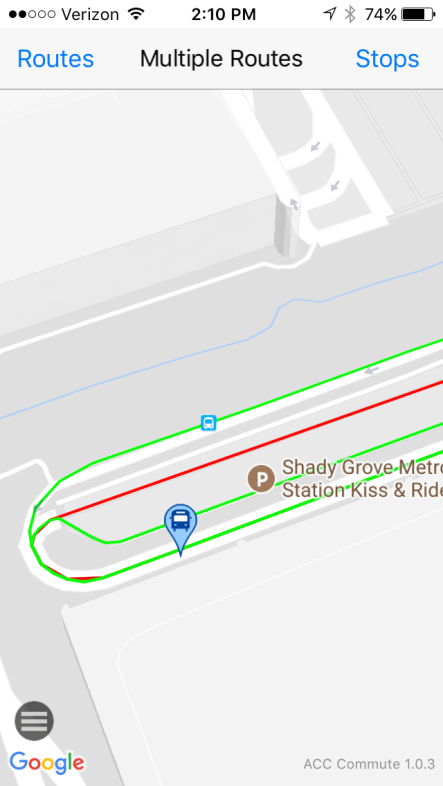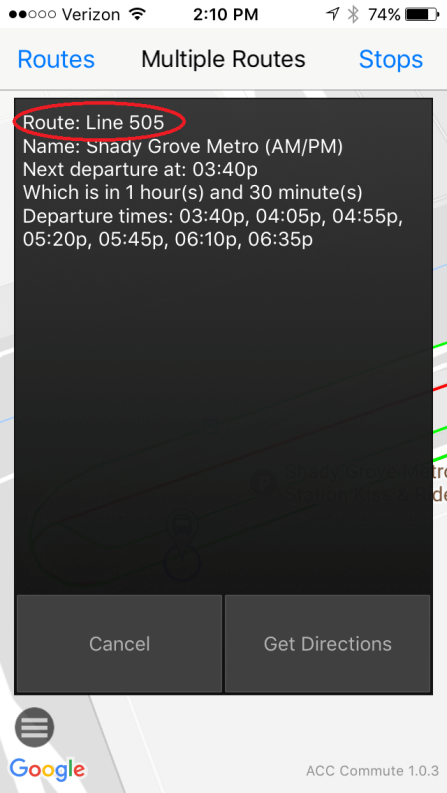 Checking specific buses – you can zoom in on specific buses and see details of the bus number and which route it is assigned to.